---
It would be an understatement to say this past year has challenged youth-serving organizations. Even the most well-established organizations have had to entirely rethink how to deliver programs. But, through navigating social distancing guidelines, numerous stops and starts, and further growing inequities, Hello Insight members have persisted in supporting and engaging young people in creative ways.
We've heard from so many members about the challenges they face trying to gather adequate Pre/Post survey matches. Members have also expressed the desire to have a more flexible version of our tools that would allow them to gather valid measures of their efficacy from just a single survey.
With that in mind, we are excited to announce Check-In surveys and reports, a new way to evaluate program efficacy from a single-point-in-time.
Now you can measure young people's positive youth development (PYD) experiences that have been proven to grow social and emotional learning (SEL), even if gathering pre surveys may  not be possible. Because Check-In surveys can be administered at the end of a program, or anytime throughout, members can have much more flexibility with administration.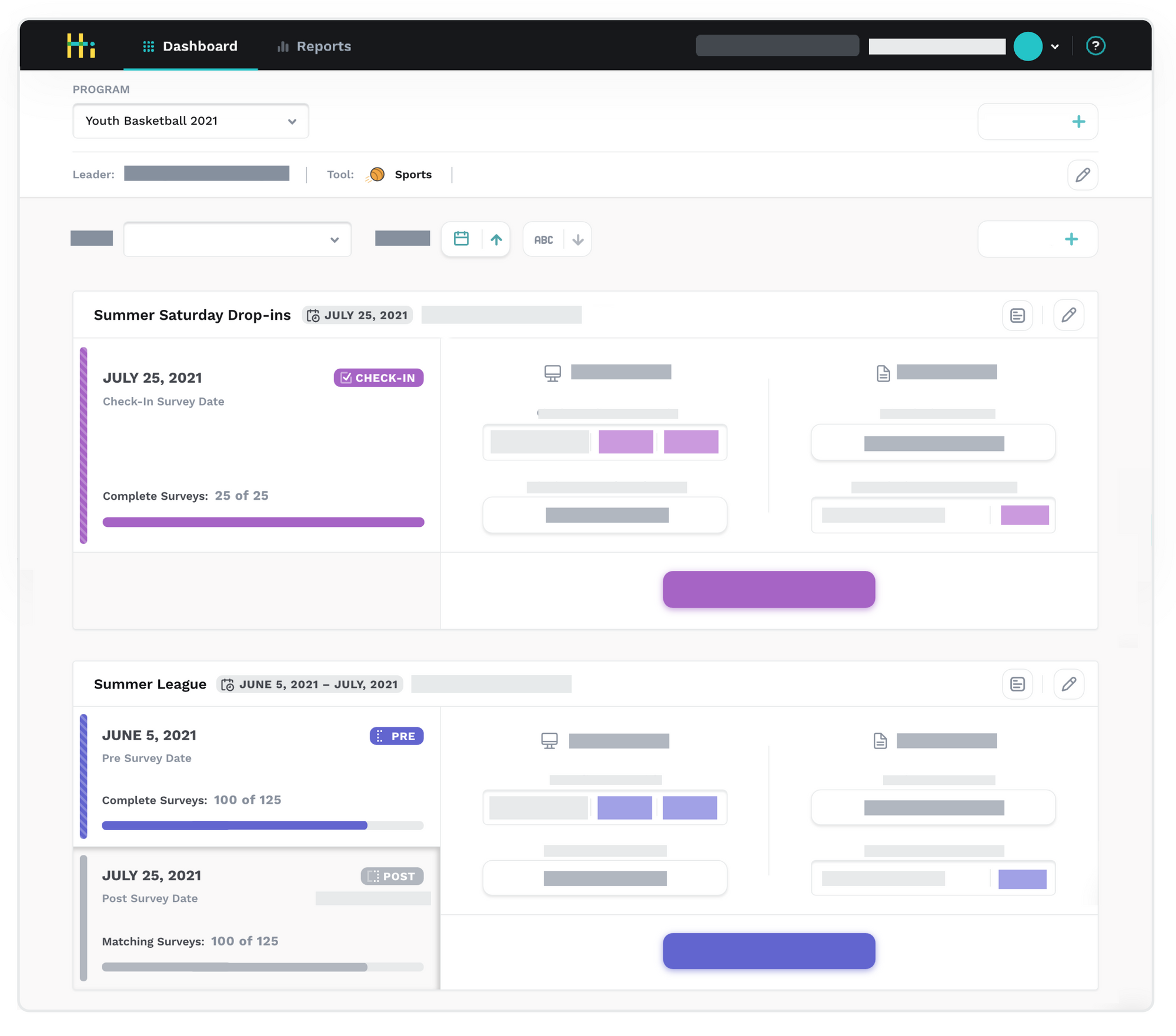 Tip: Are you at the end of a program and only pre data from some or none of your participants? Use the Check-In to increase your dataset.
Learn more about Pre/Post versus Check-In survey options.
---
The Power of PYD

While SEL capacity growth can only be measured with Pre/Post Surveys, research shows that the PYD experiences measured by our tools are predictive of SEL growth. In other words, if you know that young people are having PYD-rich experiences in your programs, you can be sure that they are growing SEL.
We have assembled a full library of resources for each of the PYD experiences Hello Insight measures.
Here you will find deeper details about each experience including the supporting research, best practices and more.
---
Want to use the Check-In survey with your programs?
Book a Demo