Gather valid data with a single point in time survey.
---
For many youth-serving programs, administering a full pre/post evaluation can be impractical or difficult. With this in mind, we knew that our members would need multiple options to implement our tools. Check-In surveys allow you to quickly and easily capture powerful data and feedback from young people.
The direct feedback from young people in the Experiences section of the Post and Check-In Reports lets us hear how young people feel about our our coaches, staff, and our programs.  My staff shared with me that they've never been a part of a youth development org where this type of useful information is available to them as the direct service providers. They have a better understanding of how we need to design and deliver programming based on the feedback from our Hello Insight reports. Kelli Stewart, Co-founder/Executive Director, L.E.A.D. Inc. | L.E.A.D. Center For Youth
Now you can measure young people's positive youth development (PYD) experiences that have been proven to grow social and emotional learning (SEL), even if gathering Pre surveys may  not be possible. Because Check-In surveys can be administered at the end of a program, or anytime throughout, members can have much more flexibility with administration.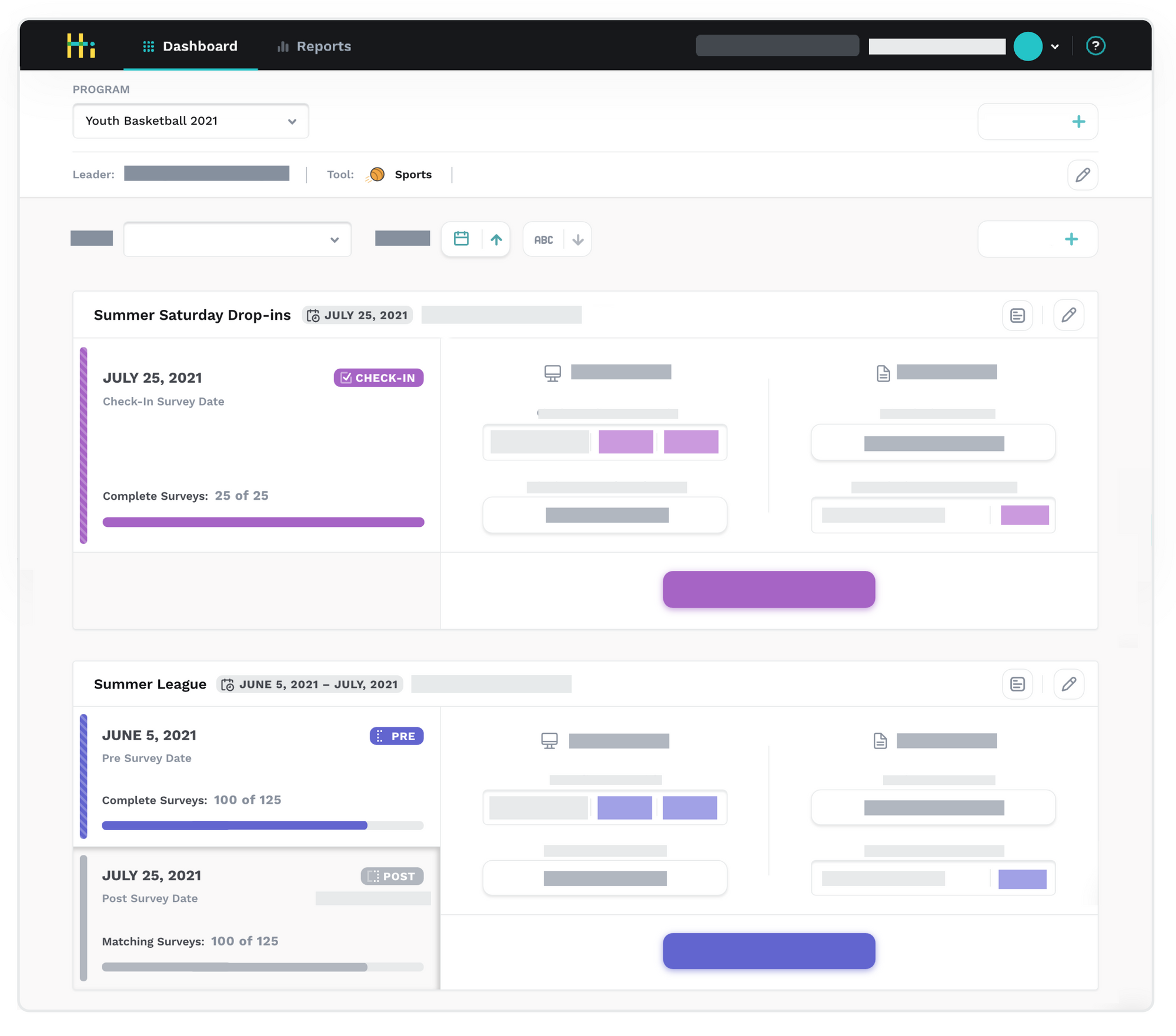 Tip: Are you at the end of a program and only pre data from some or none of your participants? Use the Check-In to increase your dataset.
Learn more about Pre/Post versus Check-In survey options.
---
The Power of PYD

While SEL capacity growth can only be measured with Pre/Post Surveys, research shows that the PYD experiences measured by our tools are predictive of SEL growth. In other words, if you know that young people are having PYD-rich experiences in your programs, you can be sure that they are growing SEL.
We have assembled a full library of resources for each of the PYD experiences Hello Insight measures.
Here you will find deeper details about each experience including the supporting research, best practices and more.
---
Want to use the Check-In survey with your programs?
Book a Demo